Threesome Dating and Hookups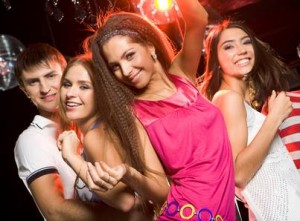 Threesome dating and hookups: How to and why you should! Many people feel that the subject of sexual preferences is taboo. It is not a subject that is openly discussed across the dinner table or at parties, unless you know the types of parties to go to! Difficulty putting it into action is a real issue for people. Who do you ask? How do you ask? What exactly are you asking? It all depends on the reaction and whether people will be appalled or intrigued.  The result leaves the subject of 'menage-a-tois' in a sort of dark spot. Many taboo or rarely discussed sexual subjects, like bondage, discipline and sado-masochism tend to be 'underground' subjects. They are mainly reserved for those who just know where to go.
Asking people you know can raise all kinds of issues. Will they be sickened by the very idea and never speak to either of you again? Can it cause major problems with your cozy relationship? Will it cause difficulties or awkwardness afterward? Maybe it is better to select a stranger who would be willing.  How do you locate a stranger who is willing? You need to consider the emotional stability of your potential third person. You want a person with emotional strength and detachment, or their mental fragility could pose an issue. If they are fragile they might become emotionally attached to either you or your partner. If your threesome is a one-time thing, you will want someone willing to do the deed and walk away happy.
I Want To Find A Threesome!
Where do you start looking? The internet is the best place for finding potential recruits. Lesbian Personals has a local section where you can add a photo, personal advert, or look for someone already advertising. Another great option is the Threesomes Dating Site where members are all looking for three-way sex hookups. Beware of certain cautions and warnings. Suppose you search your locality in the personals listings and you find someone willing. First thing is to write a reply and tell them what you are looking for. Request a photo if there is not one posted on their profile and send them one of you both, in return. This is so you can know that the person looks like they claim and they are who they say they are. If you choose to meet up to discuss terms you will also know how to recognize them. Always meet on neutral ground and do not give out your private phone number or address until you're perfectly comfortable doing so.
If you and your partner have discussed the idea of a threesome and it is an equal choice for both of you, then you should both attend the first meeting. After all, it is important that you, your partner and your guest all like each other. Bodily hygiene is a vitally important factor, as well as finding out if there are any communicable diseases. Not such a pleasant thing to ask your third wheel, but it is necessary for their health as well as yours that you should all be honest about your habits. It might not seem appropriate to ask for medical certificates but if it can be discussed it should. Condoms and safe sex should always be practiced.
Threesomes Dating FAQ
We've recently started answering some of the most frequently asked questions that we receive. Visit our threesomes dating questions and answers page to learn about the various types of threesomes and our recommended methods to meet threesome sex partners. We'll add more questions and answers soon!
Threesome Dating and Hookups: Doing it Right!
Deciding on the right person to join you is important for the enjoyment of the experience. Decide as a couple which sort of person you want, so that you both know what you are getting into. Have a list of questions ready to ask, so that you know them a little better by the end of the first meeting: Doing this will help you decide if they are what you are looking for and vice versa. Many people have never tried a threesome before and it is important to note that your guest may also be experiencing their first foray into that world. Newcomers and curious people might advertise in the Threesomes Dating Site where members are all looking for three-way sex hookups. Lesbian Photo Personals is another good site to find female threesome partners. Make your guest feel comfortable and never put them under pressure to participate.
Privacy Policies: We take your privacy seriously. ThreesomesDating.com does not collect any personally identifiable information. This is a free site. We are an authorized affiliate of some sites that may appear on this site, however, you are never under obligation to make any purchase to access all the content on this site. Please contact us if you have any questions regarding this privacy policy.